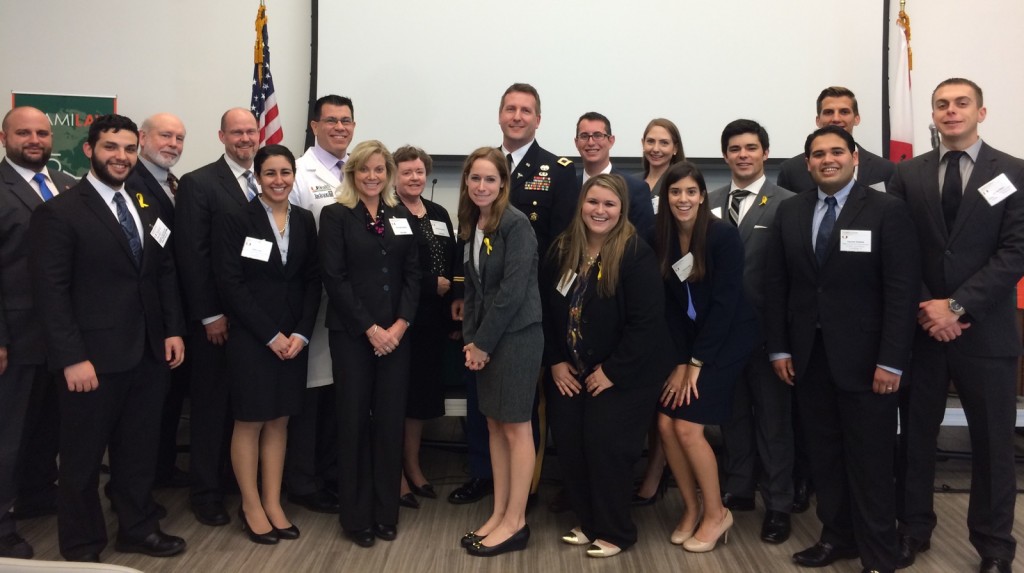 Founded in 2010, the University of Miami National Security and Armed Conflict Law Review is the youngest journal at the University of Miami School of Law. Created by student veterans to examine the intricacies of global conflicts and security issues in the 21st Century, NSAC has since its inception, placed an emphasis on publishing in an online format to meet the demands of our dynamic world. Recognizing that scholarship comes from all facets of the legal community, NSAC is dedicated to contributing to the security dialogue by publishing the works of scholars, practitioners, service members, and students.
The National Security and Armed Conflict Law Review publishes a main volume of articles each summer. Additionally, NSAC hosts an annual live symposium at the University of Miami School of Law in November. Articles developed for the symposium are published in a separate volume the subsequent year.
 EXECUTIVE BOARD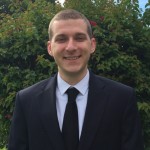 Editor in Chief: Jeremy Gale
Jeremy Gale is a third year law student at the University of Miami School of Law. He received his Bachelor of Science degree in Political Science from Florida State University. During his time at Florida State University he also worked as an archival assistant for the FSU Institute on World War II and the Human Experience. Jeremy completed his first year of law school at the American University School of Law in Washington D.C., before transferring to the University of Miami in the fall of 2014. He has twice been an intern with the Office of the State Attorney for the Fifteenth Judicial Circuit in Palm Beach.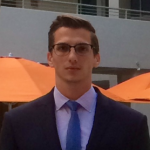 Executive Managing Editor: Andrew Schindler
 Andrew Schindler is a 3L at the University of Miami School of Law. Originally from Miami, FL, Andrew attended Florida International University where he received dual degrees in Finance and Management. During his 2L year, Andrew won First Place in the John T. Gaubatz Moot Court Competition, the School of Law's annual intramural written and oral advocacy competition, which resulted in a spot on the Charles C. Papy, Jr., Moot Court Board where he serves as the Vice President of Advanced Appellate Advocacy II. Upon completing his 1L year, he interned at the Third District Court of Appeal for Judge Kevin Emas, and now is a law clerk at Gordon & Rees, LLP, in Downtown Miami. Andrew is the Executive Managing Editor for the NSAC Law Review.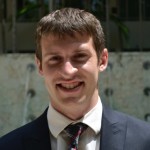 Chief Notes Editor: Ted Chakos
Prior to joining University of Miami School of Law, Ted Chakos obtained his Bachelor's degree at SUNY Binghamton, earning a degree in both philosophy and a multi-disciplinary degree in philosophy, politics, and law. After obtaining his Undergraduate education, Ted interned at the Helsinki Commission and at the Israeli legislature before enrolling at University of Miami School of Law. During his time in law school, Ted has focused his studies on Criminal Law, interning both at the Miami-Dade Public Defender's Office and the Cook County State Attorney's Office.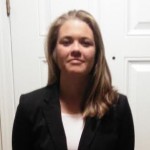 Chief Symposium Editor: Kristin Westerhorstmann
Kristin Westerhorstmann is originally from Gainesville, Florida, but spent the majority of her pre-college life in Raleigh, North Carolina. After graduating high school in 2008, she pursued a collegiate soccer career at Mars Hill University, near Asheville, North Carolina, where she majored in both, psychology and criminal justice. Prior to law school, she spent a year working for AmeriCorps NCCC in the Southwest Region of the United States, where she built and maintained trails in Ruidoso, New Mexico, worked at combination homeless shelter, food pantry, self-sufficiency assistance center in Denver, Colorado, and as a certified wildland firefighter in Colorado Springs, Colorado. At the University of Miami School of Law, she is the Co-Chair of Dean's Cup, a glorious school-wide, week-long sports and games competition against the Miller School of Medicine, and she is also the Secretary for the Military Law Society. Kristin has interned with the Miami-Dade Public Defender's Office, and the Wake County Public Defender's Office, and hopes to pursue a career in indigent defense, and in civil rights work after graduation.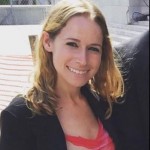 Chief Articles Editor: Stephanie Rosendorf
Stephanie Rosendorf graduated from Florida Atlantic University in 2013 with a Bachelor of Arts in Political Science, and she is a Juris Doctor Candidate in the Miami Scholars Program Class of 2016 at the University of Miami School of Law. In addition to serving on the Executive Board of the National Security & Armed Conflict Law Review, Stephanie serves as President of UM National Lawyer's Guild, President of UM Law Students for Reproductive Justice, Member of the Charles C. Papy, Jr. Moot Court Board, Member of the UM Public Interest Leadership Board, Member of the Society of Bar & Gavel, and as an Executive Board Member of the UM ACLU. Stephanie worked as a student intern in the Miami Law Immigration Clinic for her 2L year, and continues her practical work as a Fellow in the Center for Ethics and Public Service for the 2015-2016 academic year. Stephanie is passionate about many areas of law, but her main desire is to make a positive difference in the lives of others who otherwise would not have access to legal services.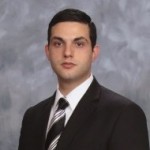 Chief Blog Editor: David Jesus Puentes
David J. Puentes is a third year student at University of Miami School of Law and recipient of a Dean's Merit Scholarship as well as the Dean's Certificate of Achievement Award in Immigration Law in the Fall 2014 semester. He has been a life-long resident of South Florida and obtained his Associate in Arts from Broward College in 2011 and his Bachelor's of Science in Criminal Justice from Florida International University in 2012, where he appeared on the Dean's List in the Fall of 2011 and of 2012. During his undergraduate studies, David interned at the Law Office of Hugo Florido, Esq., P.A. and, since enrolling in law school, has interned twice for the Department of Homeland Security – Immigration and Customs Enforcement. David currently holds the position of Law Clerk at Cifuentes-Marrero, P.A.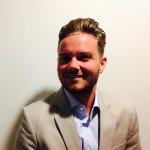 Chief Social Media Editor: Anthony Moreland
Anthony Moreland is a third year law student at the University of Miami School of Law. He was born in Pittsburgh, Pennsylvania, but spent the majority of his childhood in Orlando, Florida. He is an Iraq war veteran, having served 15 months in Baghdad, Iraq as a Supply Specialist with the HHD 92nd Military Police Bn. (Ft. Benning, GA), during Operation Iraqi Freedom. During his enlistment in the Army, he was the recipient of numerous military awards and commendations. He received his B.A. in Political Science from the University of Central Florida in 2012. He spent his 1L at Vermont Law School, subsequently transferring to UM for his 2L. He is a member of the Bar and Gavel Society, the Treasurer of the Health Law Student Association, a participant of the HOPE Pro Bono Challenge, and the 3L Member at Large of the Student Veteran's Association. He is currently working at two firms in the Miami area; one focusing on insurance defense and the other, personal injury claims. He plans to work for the UM Health Rights Clinic for the duration of his 3L year.
General Members:
Julia Caruso
Ashley George
Haroon Hashmi
Ryan Hubbard
Jason Ireland
Candidates:
Amber Selig, Moshe Genet, Carolina de la Pedraja, Alexa Klein, Cameron Scullen, Andrea Villa, Kevin Peterford, Tiffany-Ashley Disney